Counseling and Support
Smokers who want to quit can meet a counselor in person (alone or in a group with other smokers) or talk over the phone. The counselor, also known as a coach, can give you good advice on ways to quit and support you while you are trying to quit. The more often you meet, the more likely you will to be able to quit. Talking with a counselor and using quit medicines can give you the best chance of quitting (see "Combination Methods").
To increase your chances of quitting, your counselor should talk to you about:
Setting a date to quit.
You will have a better chance of quitting if you pick a date when you will start your quit.
Recognizing danger situations.
Identify events, feelings, or activities that increase your desire to smoke or going back to smoking once you have quit.
Examples: Being around other smokers, having an alcoholic drink, or having a cup of coffee first thing in the morning.
Developing coping skills.
Identify and practice ways to control your urges to smoke. These are called "coping or problem solving skills."
Example: Learning to cope with smoking urges by distracting yourself or changing your lifestyle to reduce stress.
Staying informed.
Get basic information about smoking and successful quitting.
Example: Nicotine leaves your body within 3 days of quitting smoking, and your body begins to adjust within 1-3 weeks after quitting.
Tobacco-proofing you home and car.
Remove cigarettes, lighters, matches, and ashtrays so there are no reminders of smoking. This can help reduce your urges to smoke.
Building your social support.
Ask for support from family and friends. Talk with others about your concerns and the quitting process.
Example: Talk with people who believe you can quit.

In-Person Counseling and Support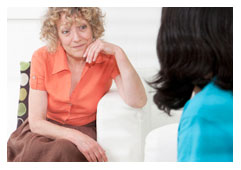 Some quit programs have counselors you can meet with face-to-face. Many local clinics or hospitals have counselors or groups to help you quit. Some are free or cost a small amount.
Starting in 2011, any smoker will be able to get cessation counseling through Medicare. Medicare will cover 2 attempts to quit each year, and each attempt includes up to 4 counseling sessions. This means that Medicare will cover up to 8 cessation sessions each year.
Ask your doctor about cessation counseling, or contact your local clinic, hospital, or health department.

Telephone Counseling and Support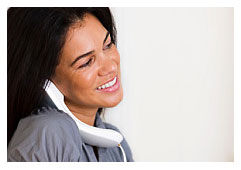 You can also talk to a counselor over the telephone to help you quit or to avoid starting up again. Quitline counseling can double your chances of quitting smoking. If you are looking for a quitting program or have a question about quitting, you can call a quitline or helpline. Many of these telephone programs are free, such as 1-800-QUIT-NOW. You can also find quitlines in languages other than English.
Every state in the USA has a Tobacco Quit Line. Go to map.naquitline.org to get more information about quitlines and their services in your state. You can get free telephone counseling and support, printed quit guides, and web assistance through your local clinic or local health department quitline, or by calling 1-800-QUIT- NOW for free. Some quitlines also provide quit medicines at no cost.